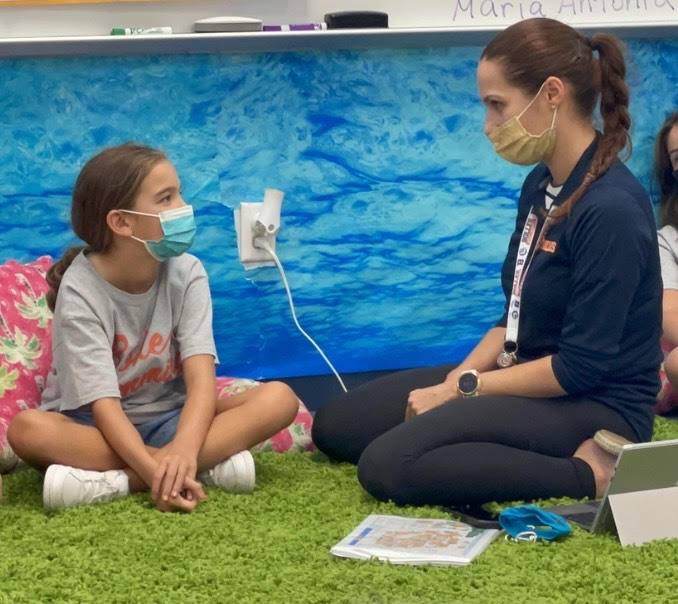 Amber Bansal
With a passion for language and global learning, Señorita Natalia Aycart became our Director of Global Learning and Engagement over the summer.
Her main goal is to create more meaningful interaction between students from diverse cultures, because she believes that genuine conversation is the key to global learning. Aycart said, "you learn more when just talking to people rather than learning in a classroom."
Getting To Know Her
As an 8th grader, she participated in an international exchange program where she traveled from Spain to Massachusetts. "I was able to embrace the beauty and the joy of being surrounded by others who looked and thought differently than me," said Aycart.
This interest was fostered when she worked as a global educator in the U.K. from 2009-2010, at a primarily Muslim school. "I was able to deepen my understanding of inclusion as it relates to religion, ethnicity, cultural influence, social behavior, family values, and how these factors influence students and their families' perception of education."
Aycart grew up in Spain, and her "longing to be immersed in a society with different ethnicities and cultures" came true when she moved to Sweden in 2008 to finish her master's degree in organizational development and psychology with a concentration in ethnic diversity in the classroom.
She expresses that an imperative skill in a global perspective is the ability to compare how different systems work. She says that Sweden, in terms of education, is "ahead of us [Spain]." "When you learn about others, you also learn about other possibilities and that gives people the power to advocate for change," Aycart said.
As a teaching intern in Sweden, she learned "how different nationalities (predominantly Somali, Arabic,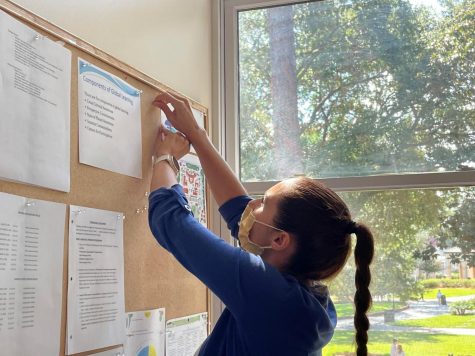 Dari, and Swedish) were able to coexist and learn from each other by providing the best of each to its students' development."
Aycart observed how the students learned from each other through conversations and interactions. "Something that stood out to me was students partnering up during lunch breaks or PE activities with others that they did not look or sound the same as them," she said.
She then got a job opportunity at a school in the U.K. and worked there before settling in the Midwest. Overall, she has been in education for 15 years, 11 of which were in Kansas City.
Her Vision for Bolles
As the Director of Global Learning and Engagement, Aycart has many key responsibilities, a few of which are overseeing the student exchange programs, establishing a center for Global Learning and Engagement, and promoting a Global Learning curriculum for grades PK-12.
On a Wednesday afternoon, after teaching the Whitehurst 4th and 5th graders a lesson on the different Spanish-speaking countries, Aycart reflected, "My 4th and 5th students come from all corners of the world, and this is a great environment to establish critical thinking throughout the school year."
"I am ambitious in collaborating with others to transition into viewing cultural competence as a required 21st- century skill," said Aycart. "Deepening this understanding would assist in creating a responsive and respectful environment not just for students but for our entire community."
Aycart believes it is important to have a common definition of global learning throughout all four Bolles campuses. She agrees with this definition by the Association of American Colleges and Universities: "through global learning students should become informed, open-minded, seek to understand their actions, and address the world's issues collaboratively."
After all of this traveling and global perspective, when asked why she chose to settle in Jacksonville, which for all of its good aspects, may not compare to a European city, Aycart responded, "Because of the school. Because of Bolles."
Reach out to Señorita Aycart (@[email protected]) if you have any ideas or questions.