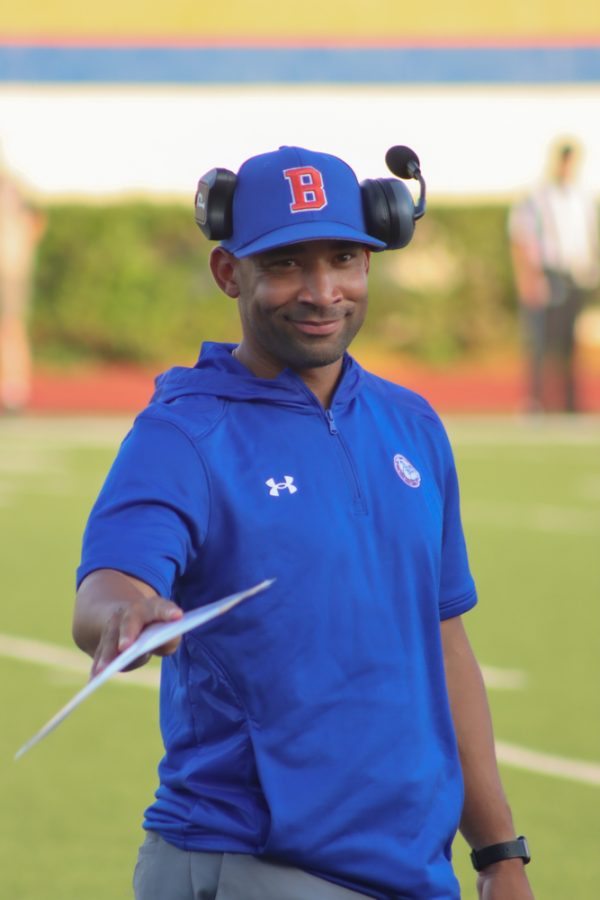 This year marks the first year in 21 years that Dean Newman will not be serving as Dean of Students but newest member of the Dean Team: Dean Wellington stands ready for the challenge, bringing new energy and fresh perspectives.
Wellington began his teaching career at his alma mater: Nease High School in 2009 where he taught subjects ranging from math courses to history classes. From there, he began work at Fruit Cove Middle School where he would teach health for five years and became the athletic director for the school.
Following his time at Fruit Cove, Wellington became a Bulldog. Wellington said, "You always want to be in the best position to be successful and even when I was in school, I knew that Bolles was one of the best institutions in the world and so being able to phave the opportunity to come here is truly a blessing and it'll continue to be something that I'll work harder for so that I can have an impact here on this campus's students."
While it will be his first year as an Upper School Dean, Coach Wellington has been on the Bolles football staff since 2019, continuing the trend of deans also coaching a sport (Dean Newman coached baseball and football the majority of his years working here). That experience as a coach seems to be a secret weapon that helps create a great dean because it creates an additional way to form positive relationships with students.
Newman commented on this connection, "Being a coach, Mr. Wellington has the unique opportunity to work with students outside the academic day. This allows him to continue to reinforce the School's core values of courage, integrity and compassion – even on the athletic field."
While on the football coaching staff, Wellington has gained much respect for his hard work and positive philosophies, garnering praise from those he interacts with. Linebacker, Jeb Allen '23 said "I love the new schemes and attack plans he is bringing, along with the rest of the new coaching staff to Bolles. Bolles used to be a just pound and grind football team.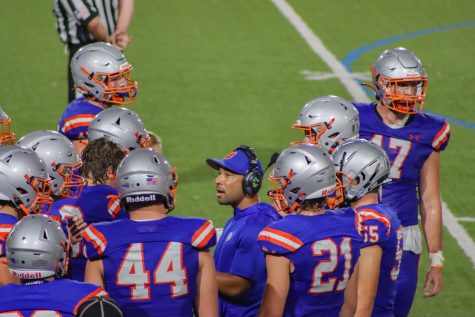 Allen noted that the team benefits from coaching normally found at the college level. "Now we are really using film and tendencies more effectively than any football team I have ever been involved with."
Football Team Manager, Emma Stasiak '22 stated, "He is kind but can be stern when needed… I have never seen him below 99% effort"
Dean Wellington said he places an extraordinary emphasis on building up a healthy and positive school dynamic with rich relationships between everyone involved. "I think as an educator, you get into education for those positive relationships and if everyone is able to find something that makes them happy, something that they enjoy, they are always going to want to come back. They're going to create friendships that will be forever remembered."
Wellington goes out of his way to be around and accessible for anyone wanting to talk or raise concerns. "I want everyone to feel like what what I do is humanized and so I want to make sure that I feel approachable, whether it's your concern or just 'Hey, how's your day going?'"
Mr. Newman passes the torch with assurance of Wellington's capability. He said, "I'm confident Mr. Wellington will be a great addition to the Deans' Office… He's a high character individual and will be very successful in helping to enforce the student regulations and guidelines while supporting teachers in the classroom… the school is in very good hands."