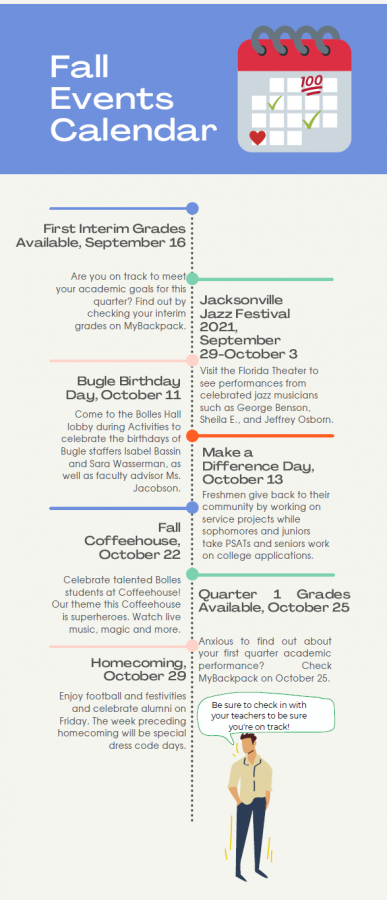 As a hot summer fades into a slightly-more-bearable fall, students have much to love. Some of it more than others.
Highly anticipated events like Homecoming, the Bold City Showcase, the San Jose and Whitehurst Art Reception, and Coffeehouse are always memorable experiences for students.
In our survey of 140 students, 70 percent reported that they were most looking forward to Homecoming, making it a clear favorite. "It's just part of the high school experience," said Alex Mark '25. "It's a huge deal for the school," added Nicholas Ossi '25.
Students are also looking forward to fall break, with Alida Cucoranu '23 saying, "I can sleep and relax and spend time with my family and not have to interact with society."
Students are least enthusiastic about seeing their grades and taking standardized tests, with each category bringing in about 40 percent of the participants.
Lance Adams '23 said of taking the PSAT, "You always have class right after and it's kind of nightmarish."
Regardless of your own preferences, you can see dates and descriptions for each event in the infographic to the right.