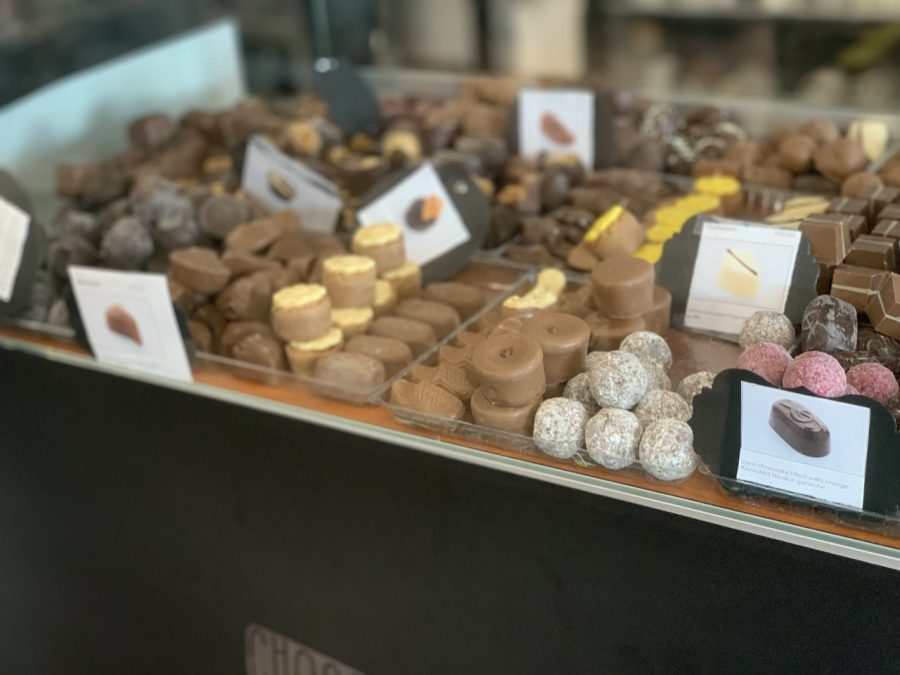 Belgian Sweet House: A taste of Belgium in Jax
Walking through the doors of Belgian Sweet House, a restaurant/cafe on San Jose Boulevard, I was immediately greeted by friendly staff, full tables, and eye-catching food and desserts in glass cases waiting to be eaten. The menu consists of a wide variety of Belgian waffles, crepes, sandwiches, and more. In addition, the store has a grocery section filled with various Belgian products like chocolate, syrup, and drinks. One can be confident that anything they order is homemade and authentic, all thanks to owner Chantal Bierchen.
Bierchen's business spans five generations of her family. Originally just focusing on Belgian chocolate, which she assured is "the best chocolate in the world." The family business was first owned by her grandmother beginning in 1906. Bierchen decided to move to America in 2000 and continue her family business, opening her first store in San Marco. But the pandemic gave her a different mindset.
When COVID-19 struck, Bierchen said "I need to think about not just me, but also about my friends that I serve daily," leading her to open a bigger, second location on San Jose Boulevard. Despite the struggles of being a small business owner during the pandemic where employees are hard to find due to the distribution of government benefits, Bierchen remains successful in running multiple locations of her business.
What makes Bierchen's Belgian cuisine especially delicious is its authenticity. For example, when it comes to her waffles, it is an entirely different experience and presentation compared to American waffles. Bierchen explained that real Belgian waffles, unlike American waffles, are not made with eggs or served with butter and syrup directly on top. Instead, Bierchen serves them with a caramel-like syrup instead of maple on the side, along with an apple syrup at the table. Bierchen's waffles are also gluten free!
Prices range from around $6.50 to $11. My family tried the chocolate crepe, the original waffle, a pistachio chocolate truffle, and a plain dark chocolate truffle. The waffle was large, delicious, and served with a thick caramel-like syrup. While bite size, the truffles will satisfy any chocolate craving without too much sweetness. But the family favorite was the chocolate crepe. "As a chocolate connoisseur, I highly approve," my brother Max stated.
Belgian Sweet House is open from 8:30am to 6pm from Tuesday through Sunday and is closed on Mondays. Whether one is craving something sweet, savory, or just a bite of chocolate, Belgian Sweet House has something for every taste bud and individual.