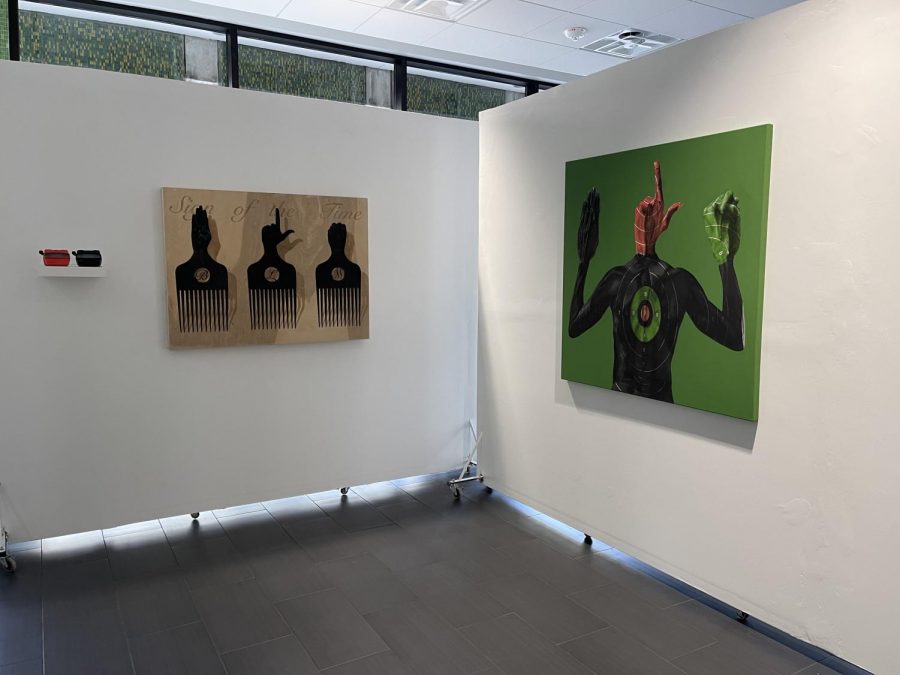 Corner Gallery, featuring artist Overstreet Ducasse
From composing each piece of art with abstract patterns, to having multiple themes throughout, this artist's abstract work can be compared to the likes of Pablo Picasso. His art can be found in the Corner Gallery, in downtown Jacksonville. It is amazing how someone can take a simple, straightforward design and turn it into a canvas that has stories to tell.
Born in Haiti, artist Overstreet Ducasse moved to Miami at the tender age of six. Ducasse turned to art as a means of communication and expression amid a different culture, an unfamiliar setting, and a new language. He considers art to be the universal language and a way to release negative energy.
Ducasse is not afraid to get political. He has included former President Barack Obama and the controversial topic of George Floyd in his art, whom he proclaims to be one of his inspirations.
He firmly believes that "the number one rule in art is that there are no rules."