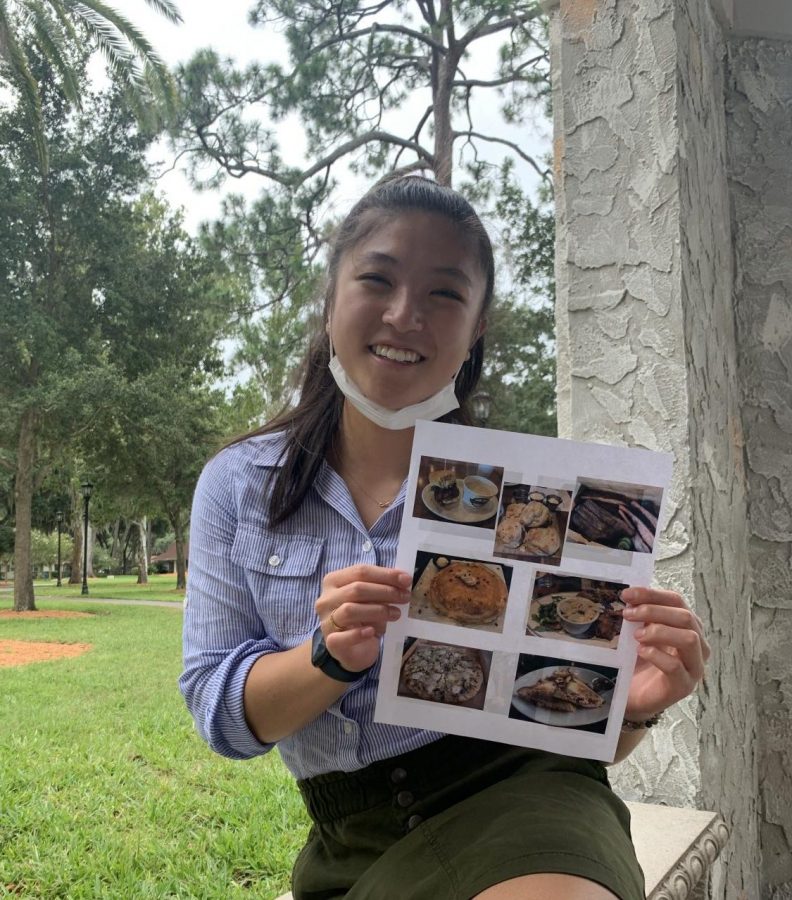 Kelly Kim
Kelly Kim ('22) brought a collage of her favorite foods from various places . "I love to try foods from all different countries in the world." Kim states.  
Kim lived in New Jersey until June of 2021, when she moved to Jacksonville. "The hardest part of moving was starting new." Kim said. Though Kim had a huge change in her lifestyle, she shows an optimistic outlook on her transition.  "It gave me and my family a unique opportunity to explore different restaurants." Kim explained.
Kim's family's dinners contribute to a strong connection between her and food. "We'll sit together, no phones, having good conversations." Kim said. COVID made things better. 
"My mom makes food passed from her mom and her sisters." Kim revealed. Kim also enjoys Southern food, her recent Southern food find being, the restaurant, Ida Clare, located in the St. John Town Center. 
As a senior, Kim seeks her true passion for food as a career. " I want to be a journalist. In addition to focusing on current events, I want to be a food journalist/writer/critic." Kim said.