This year, Bolles gains a new student-athlete determined to help the volleyball team succeed.
At 6'4, Ashlyn Anderson ('24) towers over the competition in skill and determination.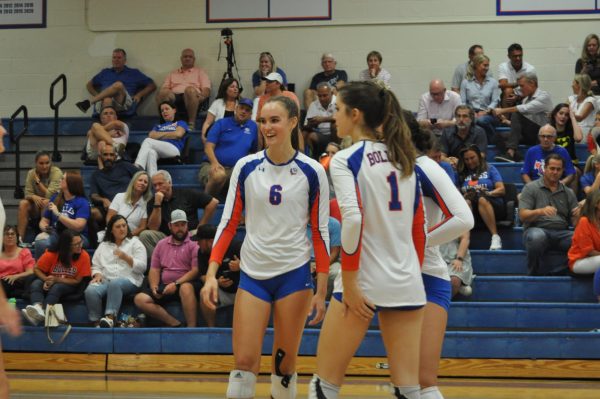 "Bolles really drew my attention. My mom wanted me to be here for the academics, I wanted to be here for the volleyball, so it worked out."
Anderson started playing volleyball at just five years old and "fell in love with it." Despite a rocky start to her competitive club career, Anderson soon found club coaches that "rekindled my love for the sport and gave me motivation."
Anderson is committed to continue her athletic career at Division I Kennesaw State University. "If I look back two or three years, I would never imagine wanting to play in college," Anderson said. 
Now, Anderson describes herself as a "technique-oriented" player who loves the sport's "team aspect."  
"As a hitter, I can't get a kill unless the person before me gives a good set, and they can only do that if they get a good pass from the libero," Anderson said. "I like that for some reason."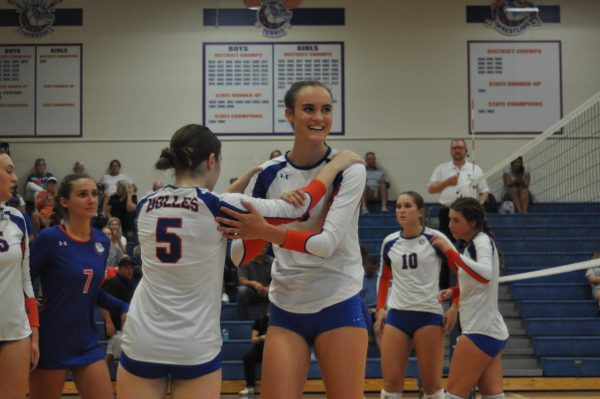 Anderson notes that along with its physical health benefits and college scholarship, volleyball's biggest impact on her has been self discipline. "Everyone goes out the night before on Friday hanging out with their friends, and I'll be asleep by 9:30." She finds peace in early bedtimes in preparation for morning workouts and strength in resisting the temptation to slack off.
Anderson discovered her true passion for volleyball when she pushed herself to lift on her own, develop her skills, and work in silence. "That's why I started loving the sport. I just wanted to see how good I could get."
Anderson's next goal isn't one on the court, or one in the classroom; it's one in the air. She's an aspiring fighter jet pilot who is currently working towards her private pilot's license. After studying business in undergrad, Anderson hopes to fly for the national guard. She eventually wants to be an airline pilot, taking after her father who flies for Delta, and flew for the US Navy.
Through her academic, athletic, and aeronautical pursuits, Anderson's one piece of advice for aspiring collegiate athletes summarizes who she is as a person and a player: 
"Put in the work."