Saving the World! From Boredom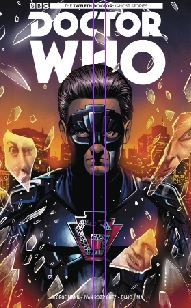 Hang on for a minute...we're trying to find some more stories you might like.
The first thing that comes to mind when you hear "comic book" is stereotypically associated with either little kids or the geeks you would find on The Big Bang Theory.
However, all types of people visit the Superhero Hive comic book store in Riverside–not just the dateless, light night hacker, fulltime loner you would first think of.
Superhero Hive holds a plethora of comics, ranging from the classic
Marvel and DC, to the lesser known Image Comics and IDW Publishing. Additionally, the store sells collectors items such as action figures of all kinds, and board games such as Dungeons and Dragons. The store also advertises comi-cons and conventions; and on their website, they publish reviews for superhero movies and comic books.
Each week, new releases come out. For example, the week of February 8th, the new releases range from DC's "All Star Batman #7" to Marvel's "Wolverine #17" to Image's "Birthright #22."
The stereotypical vision I had going into the store was shattered when the first customer walked through the door. He wasn't twelve, and he wasn't Sheldon or Howard. Instead, he was a giant biker dude crossed with a linebacker crossed with a body builder, leather jacket and everything. Terrifying. He strolled about the store, picking things up and putting them back. Eventually, he left the store without even buying anything.
Stepping into this store brought an immediate sense of being out of this world and in that of a comic book.
The only employee present on a Sunday afternoon, Amber (who prefers to go by Tulpa Black), said, "In today's world, there is something for everybody, and that what I love about it." The store has been open since the 90's, and Tulpa Black has been working there "since she could walk and talk."
Black believes that everyone can find their "niche" within the store. She believes that comic books can let you be anybody, most importantly yourself. So even the tall, muscular, and scary guy wandering the shop can let go and be his softer self in the world of comic books and superheroes.
Comic books also allow people to open up and touch the lives of the people around them. According to Black, "You can dress up, put on your craziest clothes and makeup, and just rock out and have fun; and if you do it right, it is infectious and gets everybody in a good mood, which means good times. Then, in the morning you go back to just being you, just a little lighter and brighter from the fire you brought to the people around you."
Working at the shop is not all reading comics and checking customers out. Black does everything from "helping new people feel welcome" to "tending to our hundreds of weekly subscription customers– that's where people have set up accounts, and we hand pull titles for them every week." Black knows what titles to pull, and she knows each customer by name.
Although it may seem like the "Big Two" comic types (Marvel and DC) would be the best to read, Black said, "I tend to stay away from the 'Big Two' because there is only so much that can be done with well-known characters. People who don't even read comics have expectations of what Spiderman or Batman could or would do."
In light of recent events, Black suggests people read "whatever helps them escape for a few minutes a day. There is no right or wrong."
As the comic book store continues to run and Black continues to work each day, she makes both strange and fond memories.
Her most fond memory, although not in the store, but still related to comics and graphic novels, was meeting Warren Ellis, a graphic novelist and "rescuer of chickens." Black feels they relate because they are both oddballs, and having that connection made the experience of meeting an admired author that much more thrilling.
Even if comics are not your cup of tea, the Superhero Hive comic book store is worth a visit. Anyone and everyone can find something at the store.