Triple Trouble: A Look into the Life of a Triplet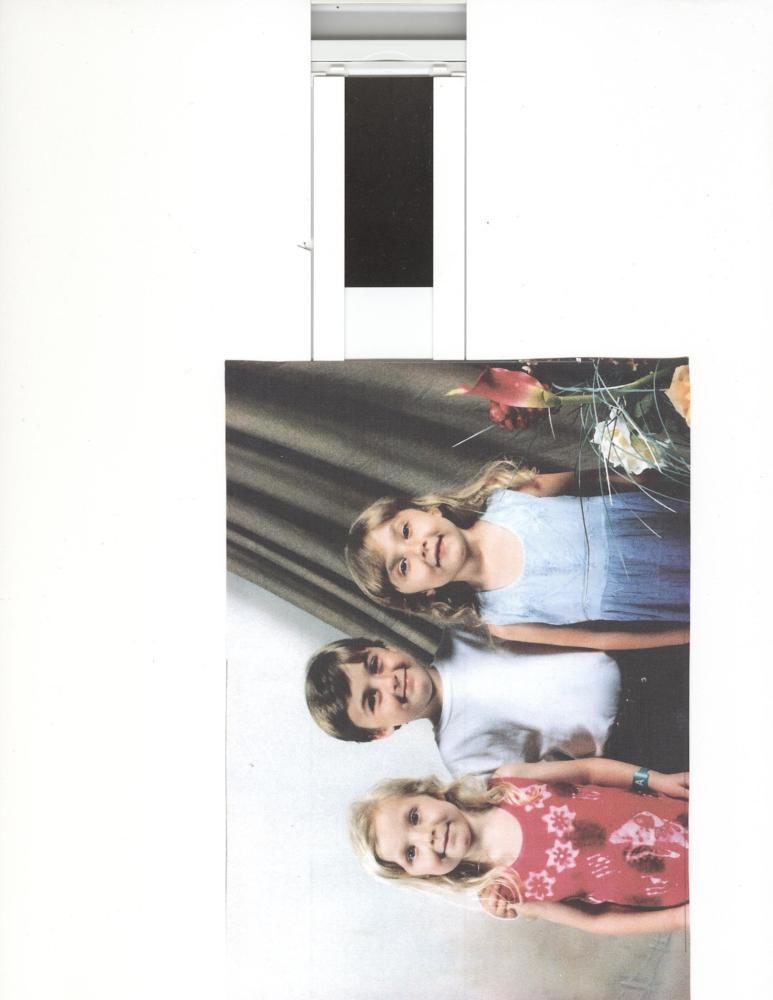 Hang on for a minute...we're trying to find some more stories you might like.
The last time I checked, the average singleton does not eat an entire cake on their birthday alone. Cakes are usually made for at least fifteen people. At least.
So when passers-by first ask us about "sharing" a cake on our birthday, well, we shrug and explain that everyone technically shares a cake.
Triplethood and offbeat questions go together like peanut butter and jelly.
"Can you read each other's minds?"
Maybe?
"Do you guys fight a lot?"
Nope, of course not!
"Are you guys identical?"
That's definitely a no.
And the best, perhaps most reasonable, question of all: "What's it like being a triplet?" And to that, we usually respond in unison, "Well, we really don't know anything different." Life has always been a happy whirlwind of inside jokes, spectator sports, and threes. Three names, three lunches, three after-school activities, three rooms, three ideas….but different ideas.
While triplethood may be one rollercoaster of a ride, all stable entities – like the Holy Trinity and the three-legged stool – come in threes.
I guess we should start with the fact that we each are housed in three bodies that have absolutely no resemblance. With chocolate brown hair and clear Harry-Potter style glasses, Gabe towers above the rest of the clan – a good foot over Sierra, the youngest (only by two minutes!). Sierra's slightly lighter brown hair than Gabe's starkly contrasts my blonde shade. Gabe looks most like our dad, Sierra a perfect combination of the two, and I, like our mother.
Our parents stick with their go-to, "ha, the only thing they have in common are their parents!"
For instance, Gabe thinks that "sometimes being early is a waste of time." While Sierra and I prefer to have a "clock cushion."
On the topic of decor, I prefer a more rustic-bohemian look, while Gabe prefers a modern, artsy flavor. Sierra favors clean lines and a "put together" look, while my taste appears as a hodge podge of unrelated additions. I guess you could say a "hodge podge of unrelatedness" quite accurately describes triplethood all together. But each "threesome" has its own identity. The Voytecek triplets live in Ponte Vedra Beach and are our longtime triplet buddies and best friends. They all share common interests in swimming, reading, and school clubs, such as Interact, but are their each individual person with unique personalities. Emily, the oldest says, "I love being a triplet because my sisters are my best friends. We always have a friend to hang out with and someone to help with any problem. Being a triplet also allows us to learn key skills such as sharing from an early age. Being a Triplet is a lifestyle!"
More often than not, we fit the mold of "three peas in a pod." With the same exact laugh and the same appreciation for music, our scrapbooks and family videos share most all of the same memories. We've explored different countries together, learned how to drive together, and experienced all thirteen "first" days of school together.
The Voytecek triplets agree that triplethood means a special bond. Molly looks upon her experience as a triplet with pure joy, "Being triplets has made our family so tight knit and I couldn't imagine life any other way. My sisters are my biggest supporters." Carly believes, "being a triplet means that life is a team event. My sisters and I always have eachother's backs and we always have fun together."
For Sierra, "triplethood means unconditional friendship and understanding. It's always reassuring to know that they [siblings] will be there for me." On life as a triplet, Gabe mentions, "On the inside, I really don't know anything else about it. I've never had the chance to experience a life that isn't influenced by being a triplet and I have no idea what life would be without it. I think being so close to people has helped me better understand that everyone has unique perspectives on life and different situations to handle."
When I think of triplethood, I think of comfort. When I am with Gabe and Sierra, I am the truest version of myself. I laugh spontaneously, do weird dance moves without judgment, and feel as if all is right in the world. Life is comfortable with them by my side – after all, anything that comes in threes is stable, right?