High School Survival Guide
Welcome to high school, the place where everyone pretends to have their act together. In reality, no one knows what's going on, not even the seniors. Over the years, I have tried and failed to find my wal throught high school. But I made it and so can you! Here's some advice on navigating your first year at Bolles.
Rules & Resources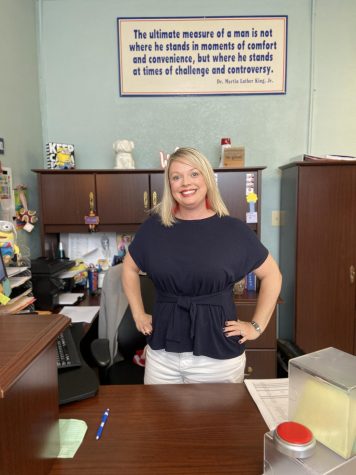 If you want guidance on the inner workings of Bolles, the official doctrine on what a blouse is, or lost your textbook, the deans are one of the most helpful resources. I promise Mrs. Denmark and Mr. Wellington are not out to get you – they genuinely want to see you succeed. Also a part of the Dean Team is Mrs. Dale – the nicest human on Earth. She's your go to resource if you lost something, need to sign in/out, or just want to chat with a friendly face.
Some other friendly faces on campus you will want to know are Mrs. Nettles, the academic office extraordinaire, and the empresses of the library: Mrs. Moody, Mrs. Morgan, Ms. Williams and Mrs. MacIntryre. Throughout the year, you will need these lovely ladies, whether it be for directions, make-up tests, or technology issues.
While on the topic of resources and rules, DO NOT CHEAT (that includes plagiarism). The hot seat of an honor council session is not where you want to find yourself. Repeated Honor Code offenses can end in expulsion. As well, be aware while taking online assessments that having unauthorized tabs open, even if you never use them, is considered cheating.
I advise you to become familiar with the Honor Code, which Dr. Halloran has posted on the SJ Students Schoology page, and avoid plagiarism and cheating with a ten foot pole.
Where to Shop
One of the hardest parts about going to Bolles is figuring out the dress code and where to buy clothes. For oxford style buttons up and blouses, I recommend GoodWill (or your parents closet). Almost every GoodWill is over-saturated with both women's and men's dress tops, and there are many cute finds for cheap.
Using online second hand shops is another cheap way to find brand name clothes. As a freshman, I bought several school appropriate Vineyard Vines skirts from Ebay. I've also found cute Lilly Pulitzer skirts and men's Vineyard Vines collared shirts on Ebay.
If you are on the hunt for business casual pants, Urban Outfitters and Dilliards often have stylish and comfortable options in the fall. However, I have found that trousers are quite easy to thrift as well.
Helpful Hints for Awkward Moments
If you are tall or muscular, people will assume you play a sport. Trying out for a team can be a great way to make friends. However, if you are more inclined to the arts, there are spectacular musicals and plays throughout the year. If someone guesses your passion incorrectly, no big deal!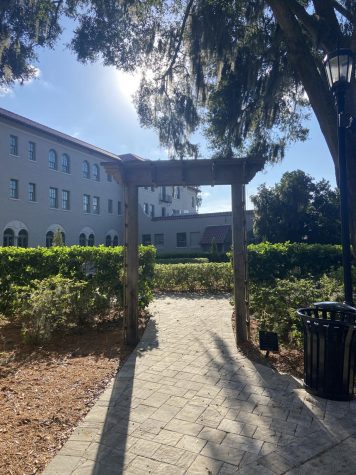 Another way to find community is through student groups. Student Diversity Committee, Homecoming Committee, Lower School Academic Council, and clubs are great ways to build your resume and make like-minded friends. To find out about great ways to get involved with the school, check the daily announcements on Schoology and look out for club day this fall.
One hard truth: when you tell others that you go to Bolles, people sometimes assume you are rich, and spoiled. Prove your real worth by showing good character no matter what.
Sometimes, your non-Bolles friends assume you will be able to pay for everything. I hate to say this, but it never gets easier or less awkward to deal with. In my experience, the best way to deal with the assumptions is to neither confirm or deny your family's financial status. It is no one's business why or how you are able to go to Bolles.
In Conclusion
Remember high school is learning curve for everyone. So many people on your side wish to see you succeed. We are all in this together.
---
Freshmen Tips:
Venture outside of Ulmer!
We are blessed to go to school on such a beautiful campus. Take some time during activities or lunch to explore other areas.
My Top Favorite Spots:
1. Commencement Point
This spot on the river campus offers lovely shade and a great view of the river. Commencement Point is perfect for lunch with friends and reading. Be aware that the river campus can be quite cold in the winter because of the wind coming off the river.
2. Bent Student Center
The Bent Center contains many comfortable seats to study and work with friends. Mrs. Garcia and Mrs. Rae are super nice and help keep the space at a reasonable volume so your studying will not be interrupted.
Bonus: You can print in Bent without a student ID card.
3. The Fine Arts Gallery
Looking for something fun to do during activities? Go to the Fine Arts building and look around the gallery, We have so many talented artists and new work is displayed every month. As well, check the Schoology announcements to see when new gallery showings take place. There is normally refreshments and sweet treats available.
Enjoy the beauty of the campus and explore! You never know what or who you will find.
Megan Howard, Social Media Editor
Megan Howard is a senior and the Bugle's Social Media Editor for her second year. As the co-chair of the Homecoming Committee, Megan is active in numerous school activities, and when not in school, she enjoys cooking (namely copycat Chick fil A Chicken Minis) and taking long baths. She loves history and psychology for their insights on how and why humans are the way they are and hopes to study both in college.