Five hours on Amelia Island
Tired of the traffic and the Town Center? Located an hour from Jacksonville lies the oasis of Amelia Island.
The drive is best made by taking oceanside Hecksher Drive.
The island's small town feel and breathtaking scenery makes Amelia Island a great day trip from the city. Whether at the beach or cruising downtown, Fernandina offers beautiful views.
Rich with history and nature reserves, Amelia Island holds activities for everyone, whether you enjoy eating your way around a city or spending time out in the sun.
Bike Amelia
On the south end of Amelia Island, right off of Heckscher Drive, Pedego Electric Bikes offers bike tours and electric bike rentals. The guided tour takes you down the Amelia Island Bike Path and over the bridge on the Nassau Sound to the gorgeous Big Talbot Island.
The island is great for bird watching, a nice picnic, or an adventurous beach day. Scattered throughout the beach, there are fallen trees and tree limbs that look like driftwood which are perfect for photo ops that make the four-mile bike ride worth the effort.
Price Range: Bike rentals start at $25/hour or $100 for a full day rental. Guided tours $100/person
Exploring Historic Downtown Fernandina
Twisted Sisters is an eclectic southern boutique located right off of Centre Street in downtown Fernandina. As the name suggests, the boutique caters to women, and houses a variety of goods. From clothes to candles to bags, Twisted Sisters has gifts for everyone. Although normally crowded, a section of the large store by the door holds chairs and a TV with football running for those uninterested in shopping.
Price Range: $20-$100
Dining at Pepper's Mexican Grill and Fueling at Fantastic Fudge
Peppers is a downtown Fernandina staple located in the middle of Centre Street. The Mexican restaurant serves hot chips and delicious salsa upon arrival.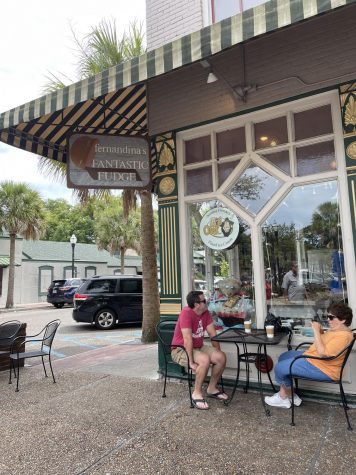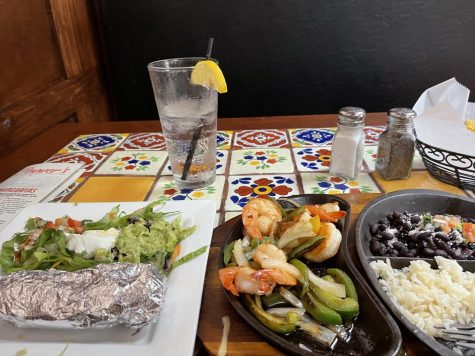 Locals of Amelia Island know Fantastic Fudge as a must for ice cream and decadent desserts. The fudge is made in-shop and if you come at the right time you can watch the employees work together to make delicious fudge. The peanut butter and chocolate fudge are delicious. As well, Fantastic Fudge has a variety of ice cream flavors and frozen lemonade.
Price Range: $5-$15
Megan Howard, Social Media Editor
Megan Howard is a senior and the Bugle's Social Media Editor for her second year. As the co-chair of the Homecoming Committee, Megan is active in numerous school activities, and when not in school, she enjoys cooking (namely copycat Chick fil A Chicken Minis) and taking long baths. She loves history and psychology for their insights on how and why humans are the way they are and hopes to study both in college.