Quick Recs: August-October
Kookaburra Coffee – Amber Bansal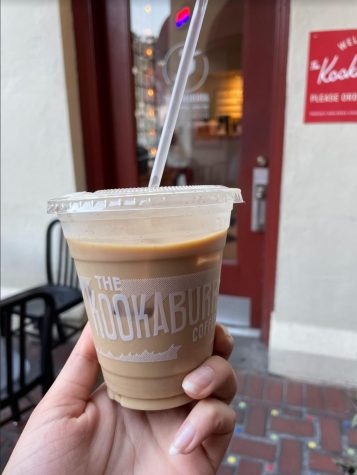 Located at 24 Cathedral Pl, St. Augustine, FL 32084, Kookaburra Coffee is an Australian coffee shop with three locations near Jacksonville. They have their own line of coffee beans that customers can buy at their stores or online. Open from 6:30 AM to 9 PM everyday, go check out their specialty baked goods and seasonal treats!
The Yard – Amber Bansal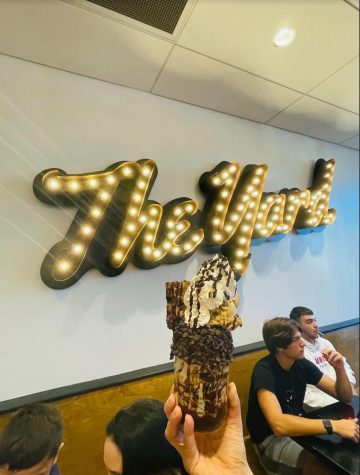 Located at 4906 Town Center Pkwy, The Yard is a local milkshake bar that serves elaborate milkshakes, ice cream, and edible cookie dough. They are famous for their huge milkshakes that feed three. Some flavors include The Unicorn, The Mermaid, and Doughnut Touch my Coffees and Cream. Don't forget to try their secret menu! They are open from 12:00 PM until 10:00 PM on Friday and Saturday and 12:00 PM until 9:00 PM the rest of the week.
Dreamette – Grace Albaugh
Replacing Bold Bean Coffee Roasters at 1905 Hendricks Ave. is another location of Dreamette. It is a walk-up ice cream shop with hours from 11:30 a.m. to 9 p.m. Tuesday through Sunday. The original Dreamette location in Murray Hill opened in 1948 and this location perfectly replicates the menu and charm of the original. The San Marco Dreamette serves banana splits, shakes, sundaes, soft serve cones and cups, dips, freezes, and more. This location blends in with the historic nature of San Marco and brings the community together with the groups of people sitting outside and intermingling while enjoying ice cream from this renowned Jacksonville shop.
True Food– Grace Albaugh
True Food located in 5205 Big Island Drive is a lively, bustling restaurant which serves enjoyable healthy meals. They strive to use science to create dishes that taste good but also "increase the longevity of people and the planet." The restaurant is full of natural lighting and green decor, matching the nature of the menu. They currently have a fall menu consisting of seasonal dishes such as butternut squash soup and pizza along with an apple lemonade. The meals nourish you in the healthiest way possible without sacrificing flavor.
Grace Albaugh, Contributing Writer
Senior Grace Albaugh is a third-year Bugle staffer. An Italian citizen obsessed with Uma Thurman, she enjoys thrifting to find old technology such as cd players, cameras, and records. She has been recruited to play volleyball at Georgetown and hopes to use her sports insights to further Bugle this year. In the future, she hopes to become a civil rights lawyer.
Amber Bansal, Co-Editor-In-Chief
Amber Bansal is a senior and this year's Co-Editor-In-Chief. Amber loves all things Bollywood and is drawn to study politics in the future and wishes to travel the world. She hopes to create a productive environment and use her four years of Bugle experience to help others especially if you bribe her with chocolate.