Two Teachers' Journeys to Bolles
Ashley McLeod has a passion for Chemistry and always had since middle school. Ever since she began learning about Chemistry she "was just so interested and fascinated by it."
She has been teaching at schools around Duval for the past 12 years starting with Bishop Kenny, then onto Mandarin, and now, Bolles. At Bolles she began teaching Chemistry AB and AC. McLeod says, "science is magic basically, like Hogwarts."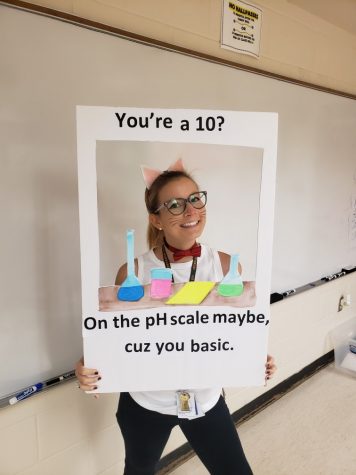 McLeod knows the ins and outs of teaching, she says "I need to make them appreciate what they're learning." She believes a strong relationship between the teacher and student is very important to achieve success in the classroom. McLeod says, "how do I present it in a way that makes them care because why would I waste
their time?"
She has fallen in love with Bolles so easily. The staff has been a great help to her and she loves her students already. Beginning a new school year at a completely different school during COVID-19, she was "prepared for a lot of bumpiness," but to her surprise, "it was smoother than I thought it was going to be."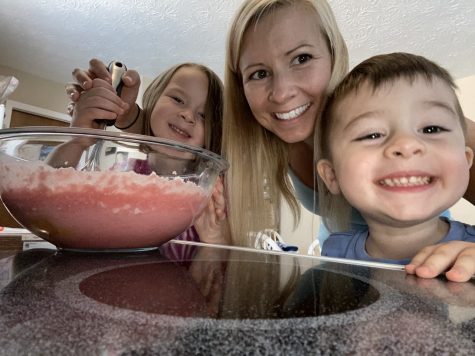 McLeod's greatest achievement since she began teaching is either her students understanding the material or deciding to major in a form of chemistry because of her. "It's really exciting when I see students saying they want to take AP chemistry or they've decided when they go to college, they've decided to go into some sort of chemistry major," she says.
Besides Chemistry, McLeod loves to bake and cook with her two children. She even has her own vegetable garden. She loves going on runs and working out in her free time as well.
McLeod's favorite part of class is making real-world connections with Chemistry and explaining how certain reactions happen. She didn't know she would become a teacher until she began tutoring students her junior year in college and realized she loved explaining chemistry. She says, "all the magic that happens in the world, I can now explain it."
---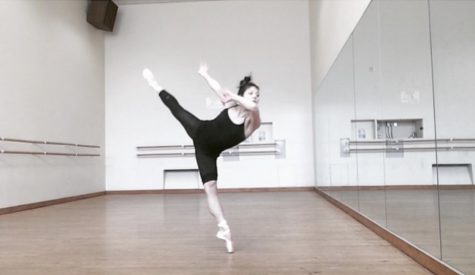 Another new teacher, Hillary Bodin, became invested in Ballet at a very young age due to a disability that affected her coordination in walking. The doctor told her mom to put her in ballet and she immediately fell in love with the way she felt while dancing on stage and the control she had on herself while dancing. "I am not royalty, but in this one moment with this tutu on and for a few minutes on stage I feel like I am a queen or a princess," she said.
Before she came back to Jacksonville, she was a contracted dancer in New York for the XIV, an off-broadway company, and performed every night except Mondays. She loved this experience because she "wanted to get better at being an actress," she says. "Being able to sell a certain idea or emotion not with hands, not through my feet, but through my face."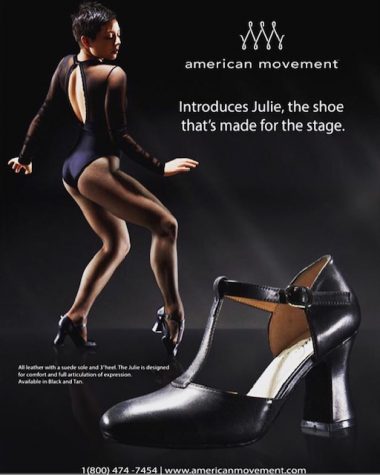 While in New York, Bodin also modeled for MAC cosmetics, along with some other companies like American Movement, and was featured in the Vogue magazine. Because she played a lead role her first year, she was shown on a billboard. Bodin says, "this is what it feels like huh? To make it, this is great."
Among Bodin's achievements in New York, she continues to thrive in Jacksonville not only as a dance teacher at Bolles but teaching in various locations for Ballet and Muay Thai, a Thai kickboxing martial art. "I'll take some conditioning, some stretching that I've learned in ballet and I'll teach it and transfer it over to these martial artists," she says.
The Bolles community welcomes both Ms. Bodin and Ms. McLeod with open arms and eagerness to learn what they will teach us. With knowledge from Bodin in Ballet and Muay Thai and McLeod in Chemistry, we are prepared for an amazing year with these two new teachers.
Elliana Emery, Contributing Writer
Senior Elliana Emery is a second-year staff writer and Belieber (Justin Bieber fan). She has been a fan of Bieber for 11 years and counting, which contributes to her love and knowledge of music. Elliana love for writing and English makes her a wonderful addition to the Bugle staff this year.