Gillam is Back!
The Former Bolles Student Returns
"I used to joke in high school that I would come back to Bolles and teach Latin with all of my Latin teachers," Mary Gillam, the new Latin and History teacher on the San Jose campus, said.
Two years ago, Gillam and her classmates found themselves in a state of disarray regarding job hunts. The senior class of Davidson College were dealing head on with the ramifications that the pandemic had left on the job market.
"My whole senior year was torn apart by COVID-19. Everyone had no idea what they were doing, and no one was getting jobs," Gillam said.
When the stress of finding a job was growing within Gillam's class, she received an email from Bolles' AP U.S. History teacher, Dr. K., wanting to know if Gillam was still involved in Latin and if she was interested, he had offered to set up an interview for her at a school nearby. Gillam accepted and was granted the position of St. John's Class School Academy's Latin teacher. Her keeping in contact with her teachers, especially in the Latin and History department, came in handy once more after a year of teaching at the academy.
"If I didn't take Latin, I don't think I'd be on this career path, I don't know what I'd be doing honestly." — Mary Gillam
In the late summer, Gillam began to receive emails from teachers at Bolles wanting her to return to the campus. The position of teaching history and Latin seemed perfect for the former Bolles student.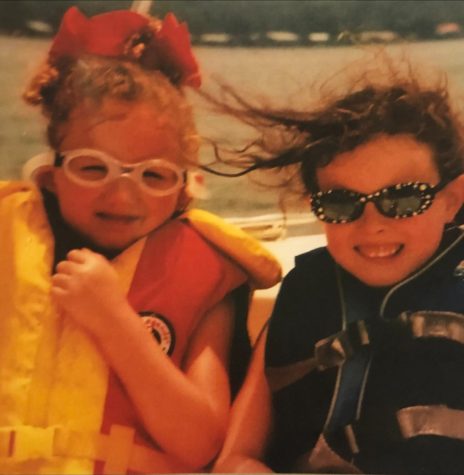 "Of course, the news here spreads very very fast and throughout probably as early as August I had teachers here reaching out saying you should come back to Bolles, we would love to have you here," Gillam said.
Gillam started Bolles in the seventh grade and of course, began Latin that year. She took part in the 1A and 1B program and was in Latin 2 by freshman year.
She continued with Latin through her high school career and tied for her favorite class was her Ancient Greece Civilization class. While having much passion for the Latin class, Gillam did not think that one day she would form her job around it, let alone teaching it.
"If I didn't take Latin, I don't think I'd be on this career path, I don't know what I'd be doing honestly", said Gillam.
The biggest change to the school Gillam has noticed has been the rotating schedule. She finds Bolles' introduction of the new schedule helpful as a history teacher but challenging as a language teacher. She thinks that it gives students a well-needed break instead of doing homework for every class every night. However, as a language teacher, she finds the new schedule to be tricky from time to time.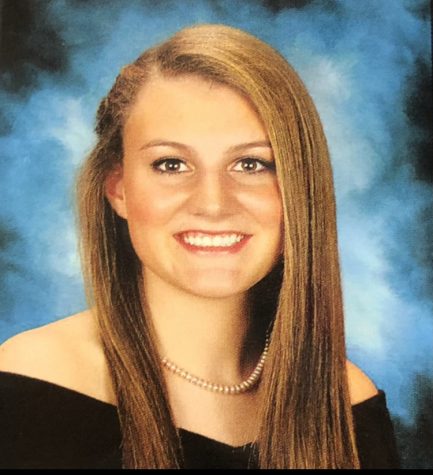 "The biggest tool that I always stress to my students is that the best way to get better at a language is repetition and spending time with it, and when I don't get them every day, it gets a little bit harder," said Gillum.
Having most of her classes in Ulmer as a student, Gillam finds it a bit strange to be back there teaching every day. Even the flow of the students on the sidewalk remains the same and Gillam gets swept away in the similarities as she's walking through campus.
"Last night I spent four hours baking cookies for my students so that they could label a map." — Mary Gillam
"I know I look almost like a student but if I happen to be walking to my classroom because while we are changing classes, a lot of times I'll forget for a minute that I'm not a student here anymore because it feels the same," said Gillam.
Gillam uses her experience as a student to connect with her students and believes her attendance at Bolles has made her more empathetic and understanding towards the children in her classes. Because Gillam understands the academic rigor that students face on campus, she does her best to incorporate fun and engaging lessons and activities for her classes, like baking cookies to help label maps.
"I really do care and I want students to enjoy the class and also get something out of it and combining the two can sometimes be difficult," Gillam said.
The now-teacher remembers thinking that teachers had it easy when she was a student and wishing she had as little work as they did. Now, she has a completely different mindset.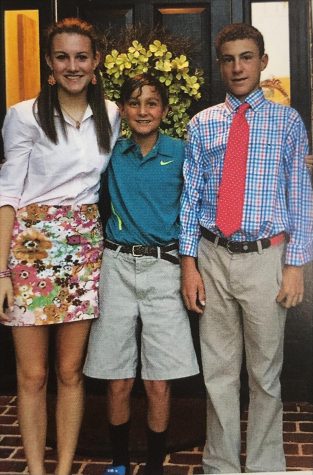 "How much work and effort I put in on the front end to help develop their success. That's been the biggest realization I've made as a teacher," Gillam said.
The returning presence of Gillam on campus brightens the days of students and faculty and the former student is overjoyed to be back.
Isabel Schimpff, Coffeehouse Editor
Isabel Schimpff is a junior, third-year staffer and this year's Coffeehouse editor. She enjoys traveling with CISV, going to the ceramics studio, and getting ice cream with her friends. Her goal for this year is to get ahead of her deadlines and is proud of her interview skills. A fun fact about Isabel is that her favorite animal is a platypus.