The Making of a Musician Mash-up


"I think music has been one of the only constants in my life that can really influence the way I think and the way I perceive things. I don't know how to explain it, but I love getting lost in music—just going down those rabbit holes and listening to different stuff," Pranav Kasavaraju ('22) described, his brown eyes shining.
"A lot of time, if you're hearing really good music, you get these shivers in your body. It kind of is like that sensation that's like, 'Wow, this is beautiful,'" Emma McAdoo ('22) said, tucking a stray piece of blonde hair behind her ear.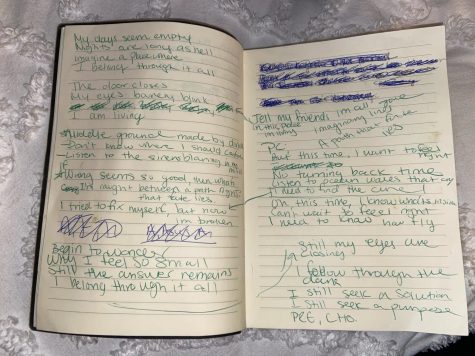 Pranav Kasavaraju (P.K.), known in the music world as Turtles Undercover, and Emma McAdoo ('22) recently joined forces to produce and write a song. The result of their collaboration? "Middle Ground"—an alternative-hip hop-electronic-style song that fuses multiple genres into one.
The duo performed "Middle Ground" at the Halloween edition of Virtual Coffeehouse, a way for performers of all kinds to showcase their talents in an encouraging, electric, and entertaining environment.
Viewer Deiya Pandya ('22), praised the joint performance. "It was almost like it was professional. It wasn't just like you sit there in front of a mic and you sing, which is always good, but for them, it seemed almost like the pros."
From brainstorming sessions via Facetime to having a song released on major streaming platforms, their process of song creation was by no means easy. Making things fit and work together, especially when they integrate different styles, only added to the challenge. "You can have melodies or lyrics in your head to start out with, but if you want to make a song, you have to gather the other pieces of the puzzle," McAdoo emphasized.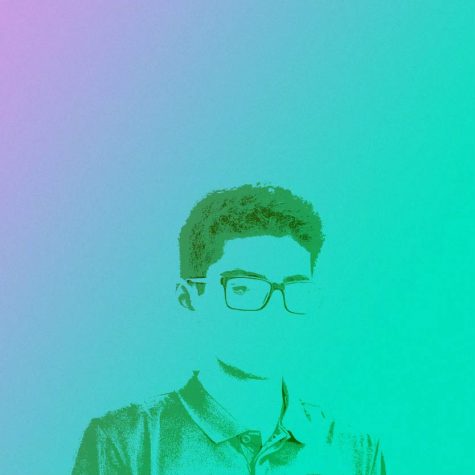 For this collaboration, Kasavaraju produced while McAdoo took on the lyrics, and with two somewhat opposite individual methods, they took from the best parts of each other. McAdoo described her process: "I kind of separate it into multiple days, weeks, or even months to create that one collective song." Meanwhile, Kasavaraju works on his music every day, but when feeling very creative, he works in long bursts of time—some lasting six hours.
He described that creating music, "gives you a sense of pride when you're able to make something yourself."
Although McAdoo discovered her passion for singing in elementary school chorus classes, she did not begin songwriting until around the age of 14. "I'd say my songwriting has gotten better [since I began]. I think my perspective on the world has really developed. I like to say that I have a unique perspective on the world because I'm a very observant person."
The evolution of the individual shapes the songs, especially because she channels her experiences and emotions into what she writes. "I'm also a very anxious person, so I use that to my advantage when I songwrite," she explained. "Not only does it cause me to think 'outside the box' but it allows me to view the world through a magnified perspective. My anxiety makes me curious, and I am honestly grateful for that because it has shaped me into who I am today."
In the future, Kasavaraju and McAdoo are looking to release an E.P. and are hoping to do collaborations with other students as well. Specifically, both mentioned possibly working with Daniel Nesmith ('21) on an upcoming project.
For anyone who is looking into making and releasing their own music, Kasavaraju recommended, "Just focus on how it makes you feel and what makes you feel happy because if you're more satisfied with a song, chances are, that it is going to be a better song."
Sarah Scherkenbach, Co-Editor-in-Chief
Senior Sarah Scherkenbach is Co-Editor-in-Chief of the Bugle for her second year. A self-proclaimed Marvel enthusiast, she also takes pride in her knowledge of Broadway musicals and belongs to the Ravenclaw house in the Harry Potter world. If she could travel back in time, she would observe the Seneca Falls convention, and she aspires to study journalism or political science in the future.