A New Pointe in Ballet
Reinventing The Florida Ballet
The introduction of ballet in the Florida community is essential because of the emotions and lessons that can be taught from performing and watching dance productions. "The Jacksonville ballet is mostly to bring dance into the community," Roberto Forleo said while emphasizing this importance.
The Florida Ballet School, founded in 1978, is a professional dance company which includes the works of contemporary, classic, and world premieres from ballet masters and internationally acclaimed choreographers.
Forleo, the artistic director of the Florida Ballet Company, found his passion through dance at the age of 11 through watching and becoming inspired by his sisters dance performances. Forleo started with modern dance and then from there went to ballet through his teacher's recommendation.
Forleo said the impact of changing dance styles was so great that "as soon as I started ballet I completely understood and my mindset was, this is what I want to do." Forleo continued ballet and went to professional schools in Italy and Switzerland as a result of his hard work and dedication. He stayed with his passion of ballet and now is able to teach his students his passion for and had spent almost 20 years carrying out his dance career including 4 years with the Florida Ballet in which three of those he has spent as the artistic director.
"I think because through dance, we can express so much. And by seeing things, people can feel a lot." — Roberto Forleo

Artistic Director for the FL Ballet
Credit to The Florida Ballet website.
The Florida Ballet offers a program in which students do online school and study dance up to six times a week. Many students participate from all different age levels.
Conservatory is split into three levels. Level one is the highest level and consists of older dancers that are not yet part of the conservatory. Level two and three are younger dancers that are between 11 and 17.
After completing the conservatory program, select dancers are allowed to join the company where they will dance professionally. The age range can be anywhere from 18 to 34.
There are many ways to get involved with The Florida Ballet. "Either way, just go see a performance," commented Mr. Forleo. The Ballet also offers different ways to get involved, like tech crew, sewing costumes, and stage managing the different performances.
Coming up The Florida Ballet will be performing "The Nutcracker" select dates on December 9th-18th. They also have a spring performance that will be announced soon.
"Ballet is magical, when you put it on stage it can speak to anybody," Forleo continued, "through dance we can express so much."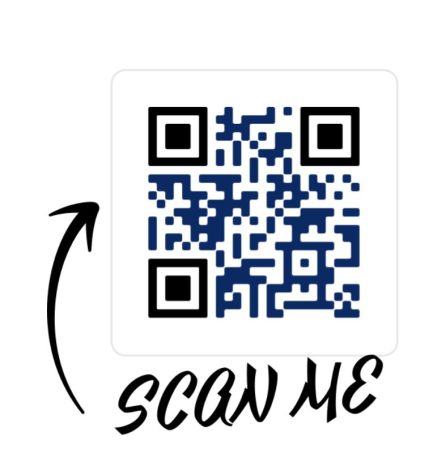 Sophie Lankarani, Contributing Writer
Sophie Lankarani is a first-year staffer and freshman. She is a hobbyist that enjoys, rowing, photography, running, backpacking, climbing, painting, and writing. Sophies wants her readers to know "is how I strongly believe and encourage others to not dwell on the past and to rather move forward from mistakes and use the important lessons they teach us to progress through life."
Kate Youell, Public Relations/Local Editor
Kate Youell is a junior, third-year staffer, and the current Social Media Editor. When she's not in school she is working backstage at different performances, volunteering for the Jacksonville Jaguars and traveling with Children's International Sumer Villages (CISV). And she is proud of how much effort she puts into each of her activities.