Who's the Murderer?
Come watch the Murder on the Orient Express to find out!
Every year the Bolles arts department does a school play. This year, the arts department has chosen to adapt The Murder on the Orient Express by Agatha Christe.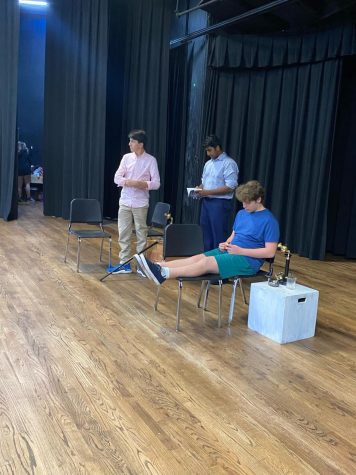 For people unfamiliar with the Agatha Christe novel, the book is about a murder mystery on a train as the passengers try to figure out who is the murderer. It's a very small cast with only around 11 characters, with around 20 people who auditioned. "Really, it was a very hard audition, because lots of people who were very talented, just didn't fit necessarily that particular role, or someone had done it just a little bit better."
The play requires 100% focus on the play at all times to get it perfect for the final day.
With such a play, the cast will be busy. "We rehearse, typically four days a week, Monday through Friday" Mrs. Ripple stated.
Unfortunately students who play sports or are part of any other extra curricular activities cannot join due to the amount of days they need to rehearse.
Once the show is 14 days away, they rehearse every single day.
"And the funny thing is that we add our tech crew in those last two weeks. And at the end of that, it feels like those kids have been here the entire time." — Mrs. Rippel
A play is never complete without great costume designs, this is no exception to this play. Due to the play taking place in the 1920s, it has to be time accurate, which could be hard to find. Mrs. Ripple spends a lot of time looking for the perfect costumes for the play. "So we generally have shows like this. We use rental companies. And so I am actually getting bids from two different rental companies this week."
"We're also using projections to kind of show potential other scenes or that things are taking place and also like the snow outside and things like that." — Mrs. Rippel
The setting and environment of a play is crucial to its success, This play is no different. For realistic effects they will be utilizing projectors for a bump in quality. "We're also using projections to kind of show potential other scenes or that things are taking place and also like the snow outside and things like that."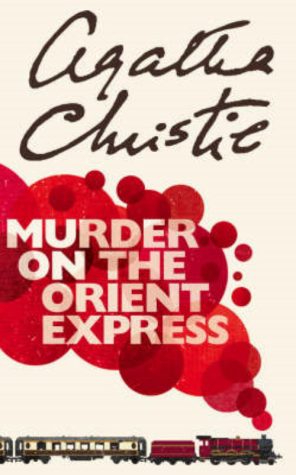 They are taking extra effort into this play to make it perfect and as realistic as possible. "We'll certainly use lighting and sound and maybe smoke to give an accurate portrayal of the environment around them."
This play might seem very stressful for everyone involved in the play, but it seems to be the opposite. "I think they enjoy it. Okay. Mostly, they ride on the stress a little bit. theater kids tend to thrive on that energy level".
With this play coming out, fans of Agatha Christe will be very excited to see one of her greatest murder mystery novels being adapted. For all those excited for the play, you can go see the production on November 10th, 11th, and 12th in the Parker Auditorium on the boardroom campus at 7pm.
The tickets are free but they are doing reservations for seats, so get your tickets as soon as you can!
Tristan Schneider, Contributing Writer
Tristan Schneider is a freshman and first-year staffer. A stop motion animator with hopes to study film in college, Tristan hopes to contribute stories focussed on art to Bugle. He also enjoys drawing and creating "cool stuff" and is proud that he has developed his skills of presentation.
Aisha Hasan, Social Media/Arts Editor
Aisha Hasan is a third-year staffer and senior on the Bugle staff and this year's Social Media and Arts editor. Proud that she makes it through junior year and a die-hard Marvel fan, Aisha spends her free time singing, baking, and watching TV. As a strong arts advocate, she hopes to grow its presence in Bugle and grow Bugle's social media platform.