Jacksonville Thrift Spots
Thirfiting and buying second hand clothes has made a huge comeback over the past few years. This new trend promotes ideas of sustainable, cheap, and environmentally friendly ways to shop for clothes without participating in fast fashion.
The Thrift Store is unique due to its immense size. The Thrift Store, located at 3851 Emerson St #14, Jacksonville, FL 32207, is the Walmart of thrift stores. With so many isles of clothes it's almost impossible to leave without multiple great finds. However, along with clothes there is an entire section dedicated to technology such as cd players and cameras, a section for films both DVDs and vhs tapes, and a section for home detectors such as picture frames and antiques.
City Thrift, located at 728 Edgewood Ave N, Jacksonville, FL 32254, is known for its multiple shelves dedicated to antiques in which you can find mugs, plates, and other random vintage antiques. There is also a unique aisle dedicated to matching clothing sets, for example suits for both men and women but also track suits or athletic or lounge wear. This thrift store is also great for finding niche t-shirts.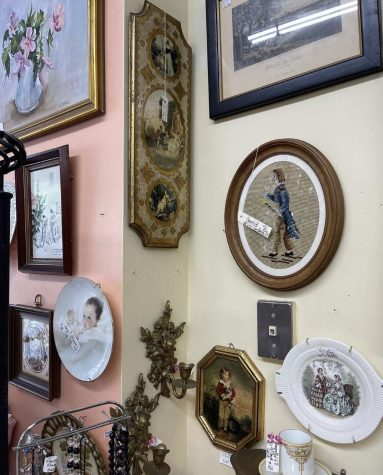 There are multiple Goodwills across Jacksonville since it is one of the most well known thrift stores across the US. Some locations within Jacksonville are 5953 St Augustine Rd, 4448 Hendricks Ave, and 11160 Beach Blvd. Every Goodwill color codes their clothing items and has antiques and home decor on the top of the racks, also color coded. Goodwills are also very helpful for finding prom dresses as there is an entire section dedicated to vintage, unique gowns.
Uptown Cheapskate, located in Mandarin, is different then most of the other resale stores in Jacksonville due to its selection of popular brands such as Free People, Athleta, and even Madewell. If you are looking for a way to get all of the popular brands but for a cheaper price and sustainably, Uptown Cheapskate would be the perfect place to do so. The store also has an option for customers to sell their used clothes to the store which is a perfect way to recycle old clothes.
Recently, more online thrift stores have been created with the goal of providing a curated selection of second- hand clothes for people to browse online. Thread up and Depop are examples of the growing industry of online thrift stores. At Thread up, customers pick their clothes and they are sent directly to their home. Depop is a platform for users to buy and sell used clothes from people directly similar to the concept of etsy. Customers are still able to shop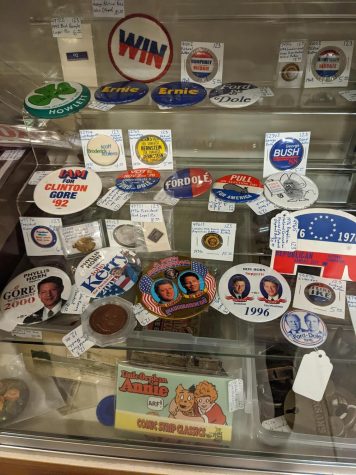 cheap, sustainably, and environmentally friendly however they do this from the comfort of their own home.
Thrift stores, although mainly known for their clothing selection, have a variety of items for sale. Jewelry, home decor, and antique furniture are just a couple of other kinds of objects you can find at a thrift store. There are even object specific second hand stores such as used book stores. If you are looking for unique pieces to bring life to a room or house, second hand shops have plenty of options without the price.
Chamblins is a used bookstore where you can find a plethora of books from varying time periods and genres. These books are sold at an affordable price; however, you can turn in some used books of your own in exchange for store credit.
Chamblins is located downtown at 215 N Laura St, Jacksonville, FL 32202. This bookstore also has a coffee shop and seating area, but don't miss the additional collection of books upstairs.
Grace Albaugh, Contributing Writer
Senior Grace Albaugh is a third-year Bugle staffer. An Italian citizen obsessed with Uma Thurman, she enjoys thrifting to find old technology such as cd players, cameras, and records. She has been recruited to play volleyball at Georgetown and hopes to use her sports insights to further Bugle this year. In the future, she hopes to become a civil rights lawyer.
Sophie Lankarani, Contributing Writer
Sophie Lankarani is a first-year staffer and freshman. She is a hobbyist that enjoys, rowing, photography, running, backpacking, climbing, painting, and writing. Sophies wants her readers to know "is how I strongly believe and encourage others to not dwell on the past and to rather move forward from mistakes and use the important lessons they teach us to progress through life."