Stronger Together: Bolles graduate launches mental health nonprofit
"We had to change the campus culture around asking for help." Gabrielle Magid ('11) said.
Gabrielle Magid graduated from Bolles in 2011. "When she entered a classroom, people could not help but notice her bright smile, sparkling eyes, and warm spirit." Mrs. Pamela Clubb recalled.
She is remembered by her teachers as always radiating a bubbly personality around campus, but high school is a difficult time for many.
After graduation, Magid's own experiences with anxiety and depression inspired her to create Stronger Than Stigma (STS), a nonprofit that advocates for mental health awareness.
"It shouldn't be a big deal to say I'm not feeling like myself and I need to go talk to somebody," Magid insisted.
At UF, Magid realized that students were struggling with their own mental health and not reaching out for help. After a student took their own life on campus, she knew she had to take action.
Magid describes her understanding as to why students were struggling alone. "Either they didn't know what the help options were or they felt ashamed."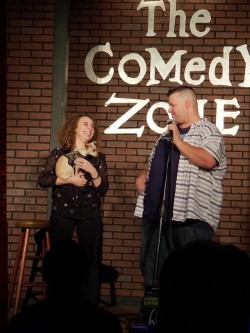 The summer after her sophomore year, Magid went on her Birthright trip, a trip to Israel for young adults of Jewish heritage. There she met two friends who were also passionate about mental health, and the idea for Stronger Than Stigma was born.
"Maybe people think of it as a weakness, but reaching out for help really is a strength," Magid explained. "It's always a strength and not a weakness."
However, when she pitched this idea to UF during her sophomore year, they declined the proposal. While it was sometimes a discouraging experience, Magid didn't let this stop her. She grew the project into a nonprofit during her time at UF.
"So when I graduated I had a job and a mission." Magid said.
While her original team pursued other paths following graduation, she proceeded to grow the organization to what it is today.
"I was like, well it lives or dies with me, and so then I took off and continued the journey." Magid recalls.
Stronger Than Stigma works to dismantle the stigma and misinformation surrounding mental health, as well as creating a community that brings people together. They normalize conversations about these topics, "making the experience more social and less shameful" Magid explained.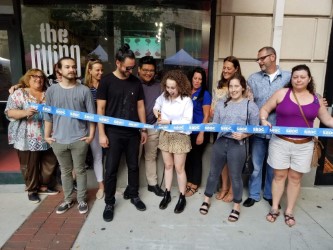 "We had to make it cool to talk about your mental health." Magid said.
STS is branded "for millennials by millennials" with an emphasis on college students and young professionals. While colleges might have counseling options available to students, those who have already graduated are likely to have a harder time finding guidance.
"We've been told to believe we have to figure it all out by the time we graduate college and that's what we're going to do for the rest of our lives, when really that's not true at all." Magid said.
Stronger Than Stigma hosts comedy events that establish a sense of relatability in viewers. In 2018, Magid took STS on an east coast comedy tour. The Nobody's Happy Comedy Tour let people share their experiences through laughter in a comfortable and friendly environment.
"Like hey, let's laugh about it, we've all been there. Let's make it less of a serious or painful ordeal and laughter just brings everybody together." Magid said.
While young adults are the focus for STS, they haven't forgotten about Gen Z. In their How to Be A Feelings Ninja program, they work with students and train mental health professionals in schools.
"Basically we use improv comedy games and techniques to teach people coping skills," Magid explained.
In 2019 the nonprofit created the first pop-up shop around mental health awareness. Located in downtown Jacksonville, Magid and her team created The Living Room, a space where people could gather for interactive and thoughtful conversations.
"They could just sit on the couch and meet strangers and just talk, talk about mental health or anything," Magid said. "It gave people the opportunity to dig deeper and have meaningful conversations."
Before the pandemic, Magid hoped to take The Living Room on the road. Now they've created a stronger online presence than ever before. They introduced weekly Un-Meetups over Zoom where people could discuss whatever they wanted, as well as hosting a 31-day virtual event marathon.
"It grew in a really cool way as we adapted," Magid remarked.
Magid is eager to continue with in-person events once it's safe. The nonprofit's mission is sharing the value of knowing you're not alone, something that is difficult to convey via Zoom.
"There's just a buzz and a feeling of togetherness and support that you can't really get online," Magid admits.
The team behind STS is carefully constructed to provide the best programming possible.
"There's eight that serve on the board and then I have an advisory council where it's licensed clinicians, and a psychiatrist, and a lawyer, and somebody in the finance world," Magid describes.
Magid suggests that in an uncertain time, it's especially important to surround yourself with people who can positively impact and reassure you.
"A hug can just do wonders." Magid said.
Sara Wasserman, Writing Coach/Student Life Editor/Copy Editor
Junior Sara Wasserman is a third-year staffer and this year's Writing Coach, student life, and copy editor. She enjoys rowing, science, and writing. Her love of writing has led her to her goal of "writing more op-eds, enter some writing contests, and have a great year with the new staff!" She plays with her dog and binges Stranger Things in her free time.