Women Lead the Way: The history of female leadership at Bolles
Women in leadership is a recurring theme on the Upper School campus. It started with the first female principal, Mrs. Julie Babcock, a former Bolles teacher and staff member who served as principal for over 10 years. And now, she is joined by Mrs. Marks, a former teacher, international coordinator, department chair, and now the head of Upper School.
Babcock started working at Bolles in 1970. "I worked there for 42 years, I said I would do it until I got tired of it." During her time here, she held a variety of positions. "I was never part of admissions and alumni raising money efforts: — those were the only 2 roles I never had," Babcock said.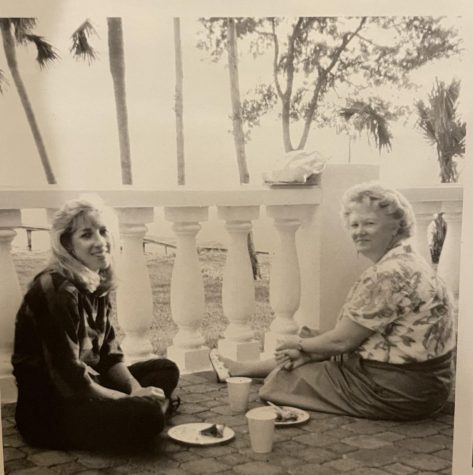 Babcock started as a part-time typing teacher and went on to work for the headmaster. She created her own curriculum for a class called Business Survey and became an advisor, and then went into college counseling for about 5 years. She moved to the academic office, where she was incharge of academic records and testing.
She became principal twice over the course of about 20 years, alternating between her registrar role and principal. During most of these roles, she continued to teach typing and Business Survey.
Mrs. DuChanois, who knew Babcock while she worked at Bolles, commented on her time at Bolles, "Mrs. Babcock cared deeply about Bolles and about students and that is what motivated her work. She exemplified her leadership through her relationships with colleagues and students," she said.
Mrs. Marks started at Bolles in 1989. First, she was an ESL and Spanish teacher. "I saw that we really had a need for an international student advisor, so I recommended that we start an international student advisor program, and we did," Marks said.
Along with those positions, a "new language lab was added, and I became the coordinator of that." She also proposed that one person should coordinate all of the travel abroad programs, which she took on in addition to her other positions.
The language department chair left and she took on that position. "As department chair, I also did the coordinator, I did the international student advising and taught one class at the time," Marks said. For the past ten years, she has remained the head of the Upper School campus.
Marks was motivated to become head of Upper School because, "I like to consider myself as someone who can give a voice to the faculty, staff, and to the students, of course, to the administration, so I can convey to the faculty, staff, and students why policy is a certain way or why it has to be influenced," Marks said.
Along with this thread of leadership, Babcock and Marks have experienced struggles as women in leadership. "At the time, the Board of Trustees was all male and they thought I wasn't all that capable for my position because I was female," Babcock explained.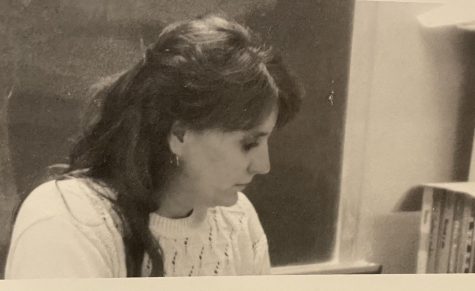 When asked the same question, Marks responded with, "Do you know what mansplaining is?" She proceeded to explain: "Well, at one of our leadership meetings, we all brought articles to discuss, and mine was about mansplaining. None of the men knew anything about what it was, then one man even proceeded to explain the whole article without even letting me do so."
Marks had to listen to a male superior make a derogatory comment about a female teacher; with this information she "went to talk to the CFO about it, but I wanted to be anonymous, because this person was my superior, and could get me fired pretty easily" she said. "And, I don't know how the school dealt with it, but it never happened again, which is what my goal was," she concluded.
However, despite these struggles, Babock and Marks encourage women who want to go into leadership positions to work for it. "Girls/women need to find a woman leader whom they respect, and watch how she handles herself, her tone and her dress," Babcock said.
While Marks believes it is easier for women to be in leadership positions, she advises women who are interested in the field to "not put up with jokes or having your opinion discounted."
Amber Bansal, Public Relations Editor
Amber Bansal is a sophomore and this year's Public Relations editor. In addition to drawing, baking, and cooking, she loves studying Spanish for its applicability in the real world. She hopes to become a Supreme Court justice in the future and is aware (and proud) of her Starbucks obsession. Her goal for this year is to spotlight and research more local businesses.