If you're star-crossed, you should leave your lover… at least, according to Kacey Musgraves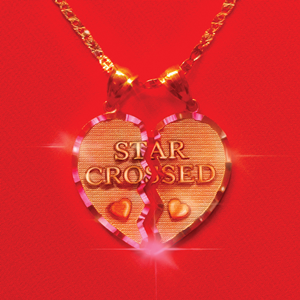 For teen fans of country, a divorce album might not seem very relatable, but Kacey Musgraves' experience of loss and resilience applies to the teenage experience just as well.
On September 10, Musgraves created a new narration of the experience of divorce with her album Star-Crossed. This 15-track collection depicts the emotional rollercoaster of her relationship with her now ex-husband and songwriter, Ruston Kelly.
The first half of the album is raw and lyrically serves as a bittersweet tribute to the love and fear of loneliness that makes it hard to end relationships. "And the truth is/ I could probably make it on my own," Musgraves sang in "Good Wife." "But without him/ This house just wouldn't be a home/ And I don't wanna be alone."
The album really picks up, however, in track 8 "Breadwinner."
There, Musgraves began to shine a negative light on her relationship, singing "You're gonna give it all and give it all/ But you won't get it back/ I'm tellin' you, it's gonna hurt/ Stay away from a boy like that." The whole song is in a second person point of view, as if she is giving advice she wishes she could have given to herself before meeting Kelly.
And for many teenagers, that is exactly the function of the album. While most do not have personal experience with divorce, a large part of the teenage experience is relationships and heartbreak. That's where Musgraves' album crosses into the realm of relatability for her teen fans.
The song picks up pace as Musgraves rips apart justifications Kelly could have had for his actions, singing "But all of his wounds ain't an excuse/ For you to put up with how he treats you." The song is a perfect mix of empowering strong, "bread-winning" women and warning about the dangers of men who take advantage of their success.
The album then moves on to optimistic songs such as "Keep Lookin' Up" and "What Doesn't Kill Me" which both detail Musgraves' strength and perseverance.
While I am no fan of country, I am able to appreciate Musgraves' work because of the message it sends. Despite its slow start, Star-Crossed achieves its goal of female empowerment and reinforces the fact that women should not be contained to the men that they are in a relationship with. Musgraves proves her strength and encourages women in unhappy relationships to find their way out, and promises a happy ending for them all.
When many teenagers experience their first heartbreak, it feels like the end of the world. Their first pure and innocent love is murdered by betrayal and conflict. Musgraves' album does a perfect job of advising her listeners to keep their heads up and find a light at the end of the tunnel.
Isabel Bassin, Contributing Writer
Sophomore Isabel Bassin is a second-year staffer and writer. Her favorite subject is French, as she enjoys learning about a different language and its many influences on different cultures. A lacrosse player who is able to recite the first 100 digits of pi, Isabel hopes to study journalism or political science in college, and in the future she hopes to finally get a dog.